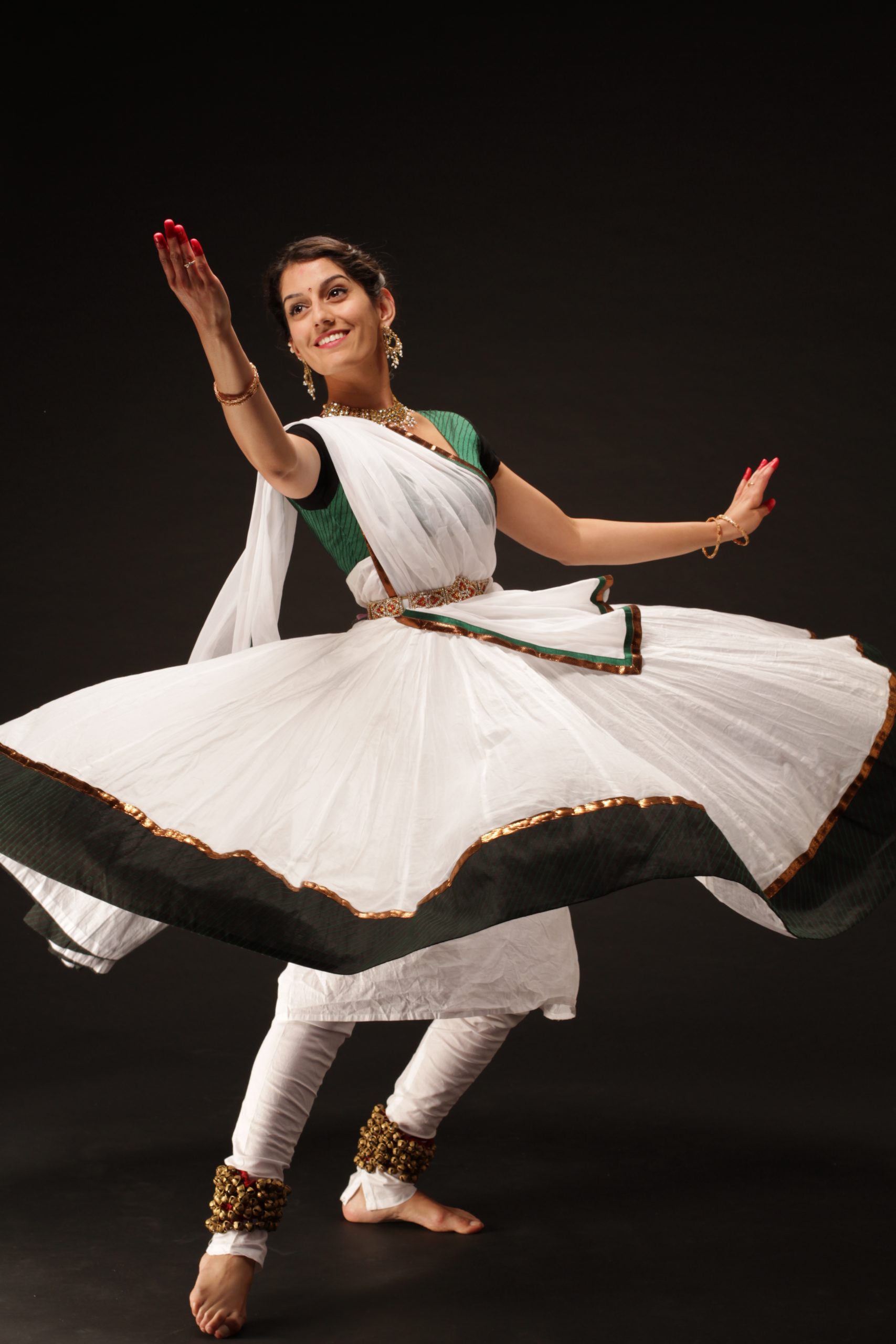 Dr. Shweta Saraswat is a Los Angeles-based Kathak dancer, teacher, and scholar. She is a lifelong disciple of Guru Rachana Upadhyay, who is the founder and director of the Kathak Kala Academy and Indian Performing Art Center in the San Fernando Valley. Shweta holds a Ph.D. in Culture and Performance from the Department of World Arts and Cultures/Dance at the University of California, Los Angeles. Her research focuses on the relationship between Kathak dance and diasporic identity in London and Los Angeles. 
Shweta teaches Kathak dance in West Los Angeles through the Kathak Kala Academy. She offers classes for youth and adults at: 
Gypsy Camp Ethnic Art Center
3265 Motor Avenue, Los Angeles CA 90034.
Please note due to Covid-19, classes are available online conference. For details, email Shweta.
Email: SHWETASARASWAT@GMAIL.COM
Learn more about Guru Rachana Upadhyay and the Kathak Kala Academy here.